Opera House Brings Temporary Mural to Downtown Stevens Point
With help from UWSP volunteers, the Opera House will turn a temporary construction wall into a piece of art by painting it with a colorful mural.
---
STEVENS POINT - This Sunday, June 27th, the Opera House and the UWSP Admissions team will be working together to bring a new temporary mural installation to the historic downtown.
This past May, restoration work began on the facade of the Stevens Point Opera House, a historic theater located in downtown Stevens Point and formerly known as the Fox theater. A plywood wall was erected along the front of the building to protect the public from the ongoing construction work. With approval from the city, the Opera House LLC, decided to organize the painting of a mural on the wall to help brighten the downtown while construction continues on the facade.
Erin Batzler, Corporate Brand Representative for the Opera House LLC explains, "We want the Opera House to be a source of community pride, even while it's under construction. We know how much the downtown likes its murals, and since the construction wall makes such a perfect blank canvas, we thought it would be nice to brighten it up with art."
Staff and students from the UW Stevens Point Admissions team will be volunteering their time to help paint the mural. Rachel Siebers, Assistant Director of Recruitment & Campus Events for UW Stevens Point, describes her team's motivation behind volunteering in the community: "We often talk about the importance of the community when choosing a college – the Stevens Point area is an important extension of our campus and welcomes the students we serve, so we are happy to pay it forward by painting this mural."
The mural will be a simple rainbow sunset scape over water and will cover an area of roughly sixty feet wide by eight feet high. The design alludes to Stevens Point's honorary title as "the City of Wonderful Waters."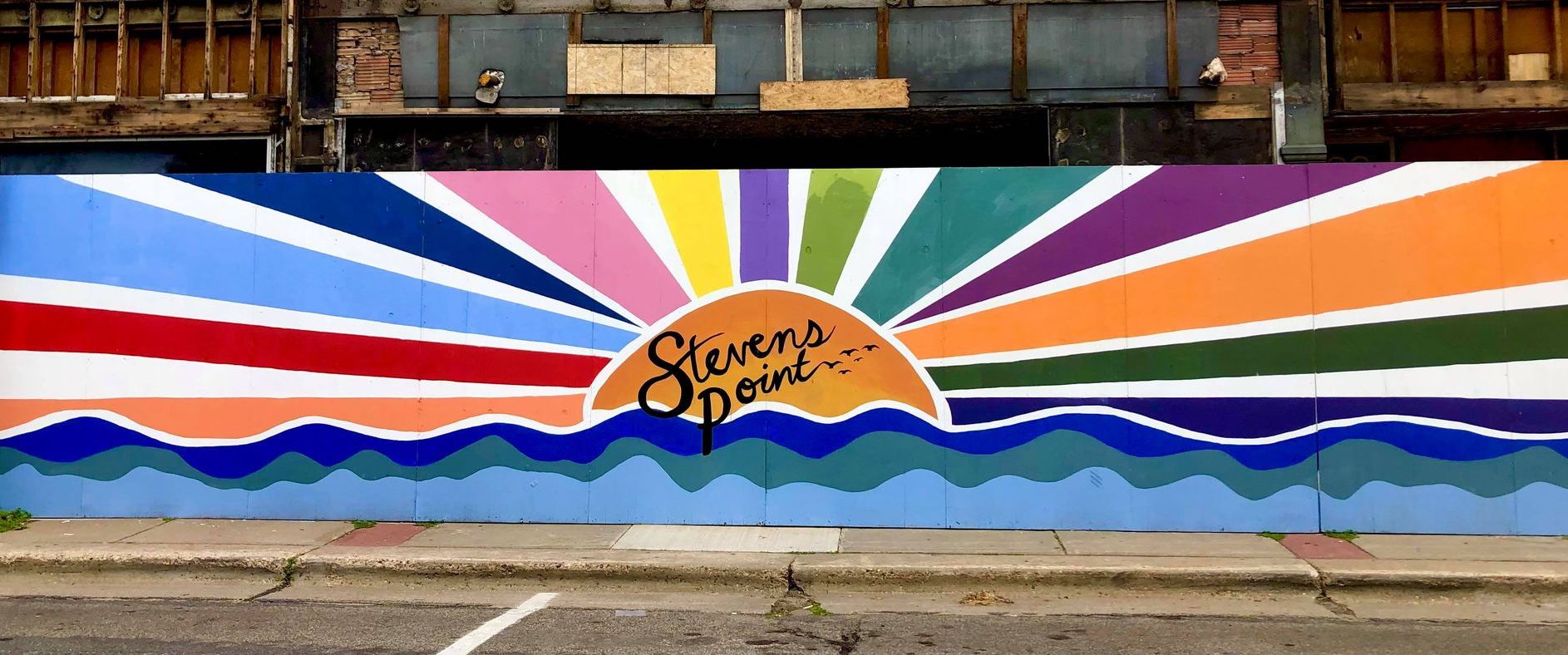 ---
EB
Event Coordinator & Corporate Brand Representative